Tactual Interest, 2018
HD-video, stereo sound, 10:08.
Metal, pilates ball, polyester & acrylic paint.

Exhibited/screened at:
Örebro Läns Museum (2018).
OPEN OUT, Tromsö, NOR (2018).
MESH, Galleri CC, SE (2018).
Arkitvet för temporär konst, SE (2018).
Bothnia Salon, Luleå Konsthall SE (2018).
BINNAR festival, Vila Nova de Famalicão PRT (2018).
K4 Galleri, Oslo. Curated by Karin Keisu (2019).
Eco Trash, CUNTemporary curated by Giulia Casalini (2019).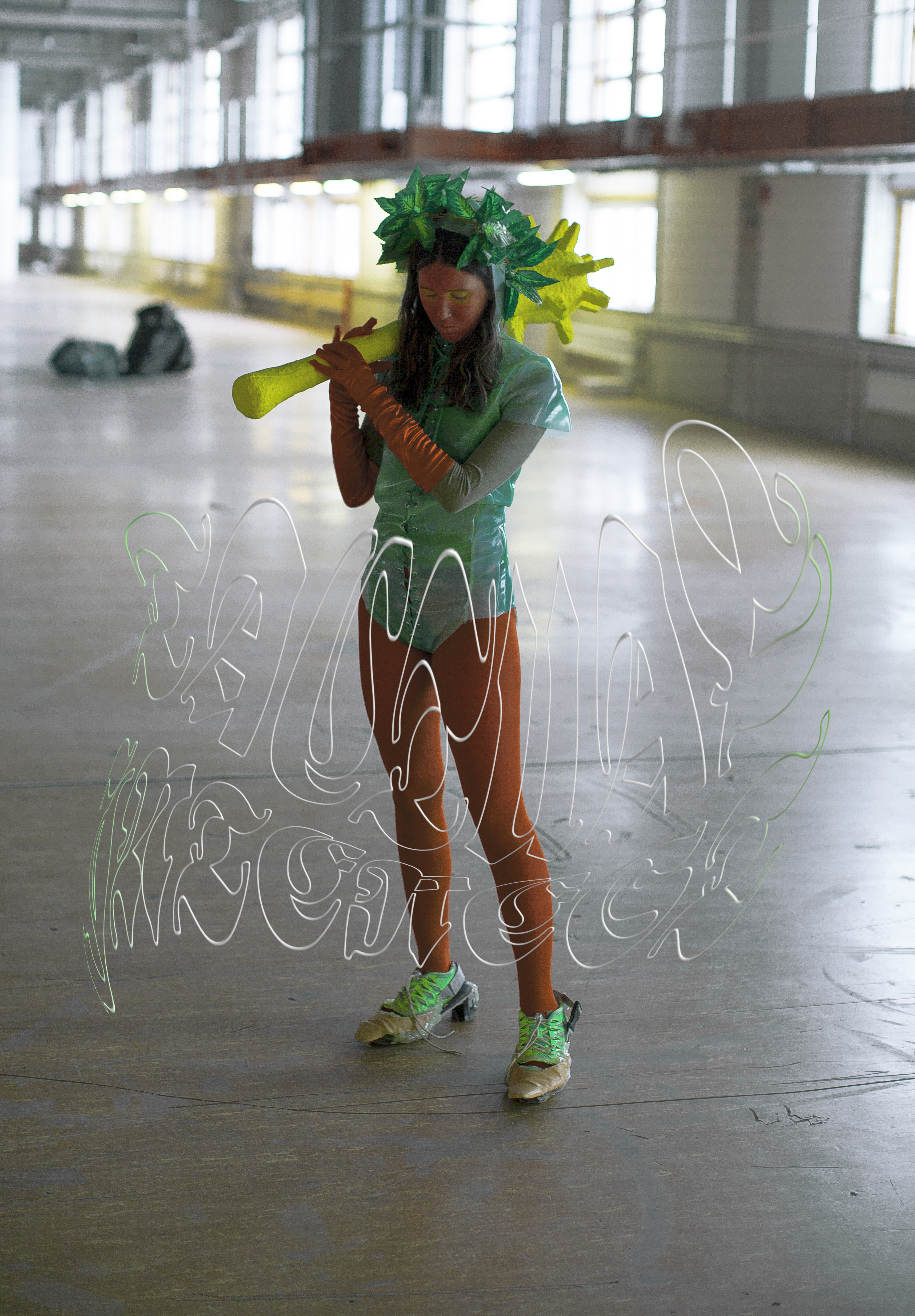 In Tactual Interest we are following the production line of how cybernetic eggs are refined at Cream Crest Corp. Through a whimsical path of different stations, the eggs are processed into t-shirts. Some of them gets priced to be have a greater value while some of them end up as textile scrap.
The everyday schedule of the factory is rigid and with high speed. Even though the prominent presence of technical machines – the human hand is of great importance. Each touch adds value to the product.
What happens though when the system itself implies a policing agent to the persons whom are working there? Is a structured day and becoming a robot as close to bliss one could come? Can swiping your feed be the outermost rebellion to the problem with work? Smear yourself with green goo, take a bite of blue bao bread and then get stuck in the circuit.

Thanks to:
LINA SELANDER
BJÖRN ELGERD
MALIN NORBERG
EMELIE MARKGREN
JACK DJERIDI





Örebro Läns Museum, SE.



OPEN OUT Tromsö, NOR.



MESH, Galleri CC, SE.




RIA, SE.