Fray Sation (2018)
Metal, jesemonite, plaster, polyester, tyvek, cotton, PVC & acrylic.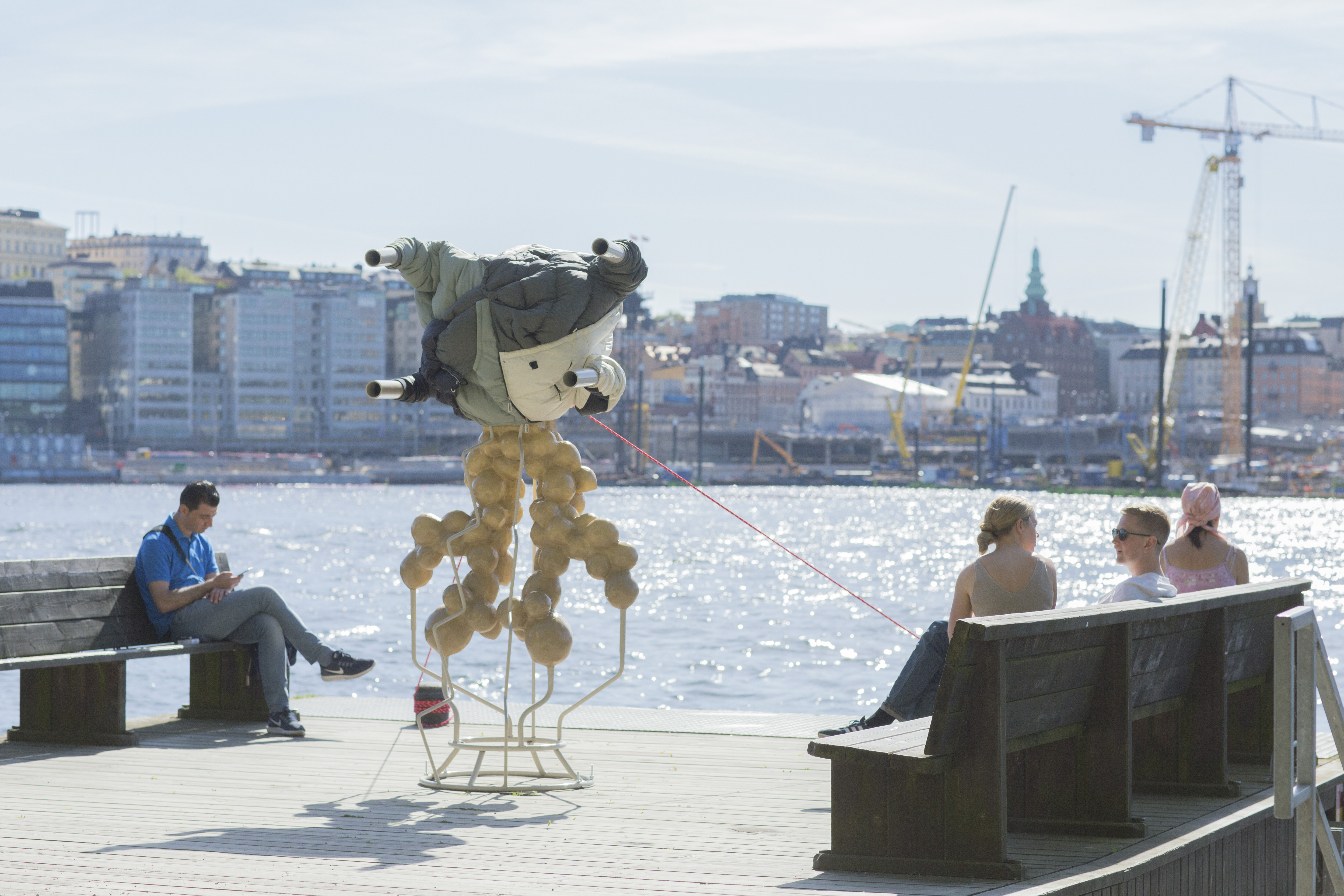 Fray Station is a palimpsest of indexical fractions collected from Skeppsholmen. It merges architectural details with contemporary textiles and appropriates the structure and pattern of the salute battery. From the beginning, the salute was a way for warships to show their peaceful intentions by emptying their cannons before entering a foreign port. The salute evolved and is now part of the pageantry of the state. At certain times during the day a sound emerges from the sculpture based on RGB values of the most popular pictures collected through meta-data tagged with the geo-location of Skeppsholmen. The discordant sounds, reminiscent of ships horns in the archipelago, follow the pattern of a twenty-one gun salute.






Island Life is a presentation of ten newly developed art works for ten diverse locations across the islands of Skeppsholmen and Kastellholmen. Exploring context and the spatial aspects of sound, Island Life takes us to places that we may have passed by every day and helps us see them in a new way. Each of the participants have created a work that was developed specifically for their chosen site. Considering the potential of each particular location, the works developed organically over the Spring semester to come together in this large-scale presentation.

The exhibition has taken place in two parts. The first group of installations were on view from 4th – 6th May. The second group of installations will be open from 7th – 9th May. There will be guided tours on each day of the exhibition at 2pm. The guided tours will begin at Royal Institute of Art and will be led by Susan Philipsz on 7th May and by the participants thereafter. Each participant will introduce their work to the assembled audience. The audience moves from site to site over the exhibition period experiencing life on the island in between.




Graphic by Vladislav Kamenskyy and illustration by Christine Dahl Helweg-Larsen.